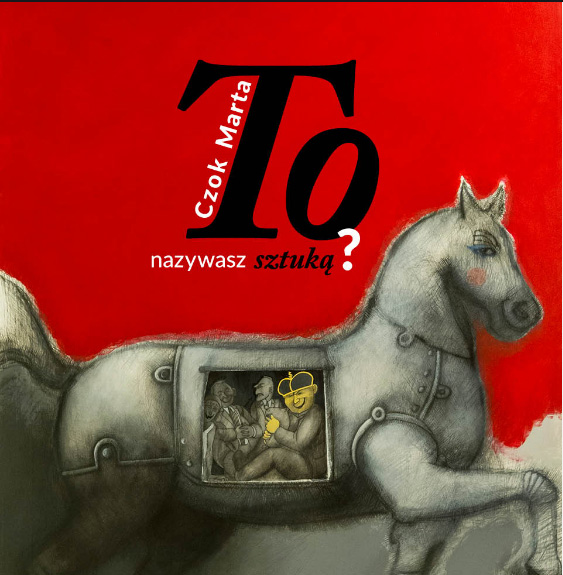 "You Call this Art?" this is the title of the new show by Marta Czok that arrives at the Centrum Spotkania Kultur in Lublin, that is to say the Centre for the Meeting of Cultures. Marta Czok is an artist of Polish origins who grew up in England, a member of the post-war emigration, and has worked in Italy for 40 years.
A careful observer of society and of the world, with a few essential colours Marta Czok presents the complete range of human emotions on canvas, in an almost satirical way. In her works, she shows two main themes in her work, with irony and without compromises. The first is childhood, made of memories, family celebrations, as well as English and Italian customs. The second is a critique of the modern world, of hierarchies and power. These two worlds are currently show in an exhibition at the Centre for the Meeting of Cultures of Lublin.
This is a unique and unrepeatable opportunity to see the works of this exceptional painter as in a few months' time the show will return to Italy.
Vernissage: 03.07.2020, at 6 pm
Temporary Exhibition Gallery +1, Center for the Meeting of Cultures in Lublin.
The show is open from Tuesday to Sunday, from 12 to 6 pm, until the 31st of July.
Tickes
Full PLN 8.00. Concessions PLN 4.00. Entrance free on Wednesdays.
Tickets are available from the ticket office of the CSK and from ticket.spotkaniakultur.com.